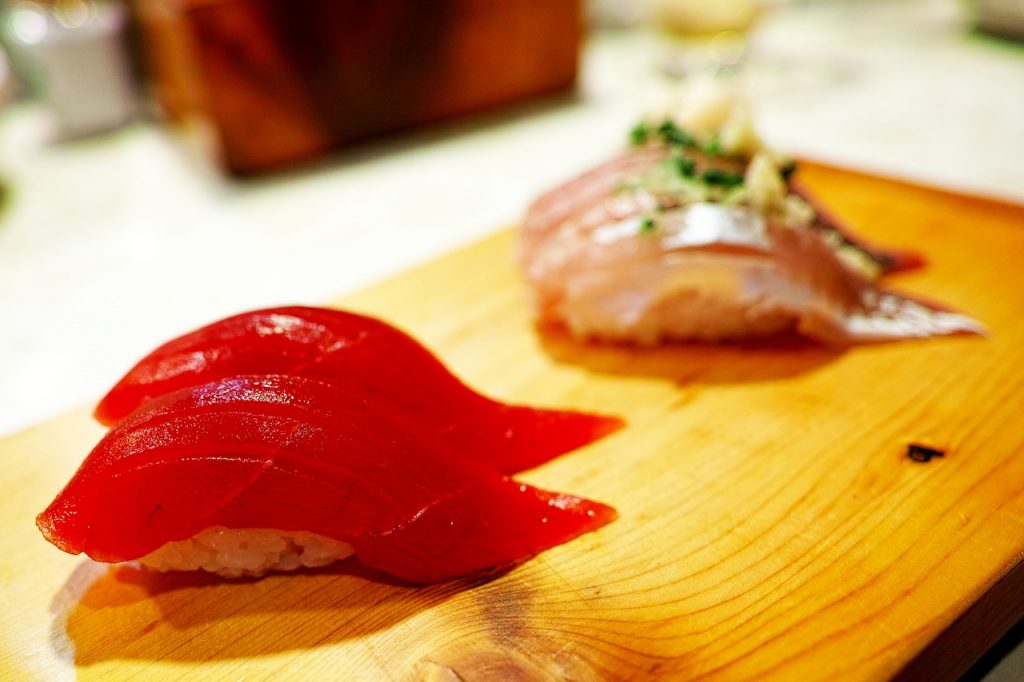 Masaaki Koyama, Australia's Top Japanese Chef
If you're residing in Australia, there are a plenty of good Japanese restaurants and in some occasions, sushi stalls, bento lunches offered by numerous international cuisine restaurants that stretch from the North to the South of the entire continent. That is exactly how popular Japanese food is; its influence on people in different parts of the world has made it a global phenomenon. Although there are countless numbers of the famed, globally known chefs appearing on shows and television programs, there are quite a few chefs who specialize in the jobs they do: to make good food. A good chef not only presents the crafted food to the whole world, but also knows how to work professionally as a 'crafter' and has a personality of a team player. Among them is Chef Masaaki Koyama who was born in a small village in Japan.
History of Chef Masaaki Koyama
Known for his world class, fine quality 'Sashimi' and 'Nigiri' served at a small, cozy-looking restaurant in Geeveston, a tiny town south to Tasmani, Masaaki tops the list of Australia's most-searched chefs, where his small restaurant is among the places that receive high amount of reservations daily. Masaaki's early life revolves around helping his parents and his neighbors work in rice fields and paddies. He would play with his friends, go out in the woods, enjoy nature and take in all that it gives. He also believes that his fulfilling upbringing played an important role in his modern-day life as inspiration to his culinary arts and the crafting of food. Masaaki loves nature as he used to play in the fields, all surrounded by forests, lush trees, bodies of water, and the earthy elements. This is also mainly the reason why he chose to live and open a restaurant of his own in Geeveston, as there is a connection between the town itself and the small village he was born and raised in.
Masaaki has always wanted to become a sushi chef.
With the passion to craft mouth-watering, delicious sushi, he revealed that not many people in Australia knew what sushi was, back in the early days. He wanted to showcase Japanese food, and that would be sushi. However, many people were not open to raw fish or even anything 'raw'. He then first started with cooked fish and seafood then gradually moved on to pickles and tempura dishes. Later as people began to savor the extraordinary tastes new to their local tongues, Masaaki soon became well-known for his delicate dishes and a variety of sushi menus.
Masaaki claimed, "It is all about having a good balance of flavors, colors, and new and old styles. If you enjoy what you do, that is going to reflect in the food you make and how people enjoy it, too. And if you enjoy what you do, you will keep doing it, and keep getting better at it."
If you happen to live in Australia and would enjoy a ride during the holidays to Geeveston, it definitely is a great idea to visit his place once. It is essential to make a reservation in advance to ensure your seats are booked before it is too late. Masaaki's sushi restaurant is named 'Masaaki's Sushi' and he also has a website where you can order sushi online for a one-person sushi tasting box. Masaaki is very considerate of his guests, so he would always want diners to specify if they have any allergic reactions to varying foods. For online orders, there will be an option to opt out some of the ingredients, for instance, gluten-free, nut-free, to ensure the best experience will be given to all of his diners and guests from different parts of Australia.