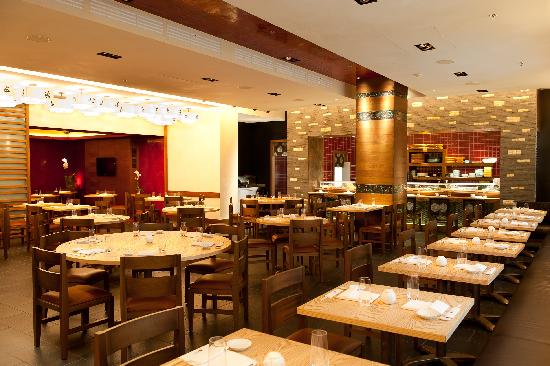 Guide To Nobu Restaurants Part 1
img by : tripadvisor.com
As you already know, the Covid-19 pandemic has put a dent in everybody's travel plans since the start of 2020, leaving travelers with an unsatisfied urge to go out, explore, and try new things. With international travel becoming cumbersome, people around the world are getting creative, finding ways to get out and explore without travelling too far from home.
One thing that has become popular is taking some of one's saved travel funds and putting them towards a special occasion-type experience such as hiring a private chef or taking private tours of local tourist destinations.
Another thing you can do with your saved travel funds is visiting that special restaurant you've always been dying to go to. In Miami for example, there is a plethora of special world-renowned restaurants. One of the most well-known and prestigious restaurants in Miami is Nobu, a famed restaurant with a special backstory.
Nobu is one of the world's most recognized Japanese restaurants, known for its innovative new style cuisine and for its ability to adapt to its locations. This restaurant is great for those looking for a great restaurant to visit on a special night out in town. With that being said, what's Nobu like? What should you expect, and what should you know before going to get the most out of your experience? In this article, we've put together a guide for first-time visitors to Nobu to help you navigate the experience.
Who/What is Nobu?
The original Nobu restaurant debuted in New York City in 1994 by the two partners Nobu Matsuhisa and actor Robert De Niro. The brand takes its name from Mr. Matsuhisa, who's originally from Japan and worked in Peru and Argentina before coming to the United States. As the story goes, De Niro visited Nobu's first location in Los Angeles and loved the sushi so much that he encouraged him to open a restaurant in New York City.
Fast forward to present day, the duo has now opened over 45 Nobu restaurants on five continents, as well as more than a dozen hotels under the Nobu brand. Nobu Miami, the subject of this article, is located in Nobu Hotel Miami Beach which is part of the historic Eden Roc Miami Beach. The restaurant draws a wide variety of guests, from locals to tourists.
"Nobu was groundbreaking when it opened because it was the first casual restaurant of its kind," said Thomas Buckley, Corporate Chef at Nobu Miami. "People were shocked because it was a Michelin-Star restaurant without tablecloths. You have shared plates, chopsticks, and there's no need for 20 different glasses. Nobu didn't need to be flashy. The focus was on the food."
What to Wear
Despite its reputation as a popular celebrity hangout, Nobu's dress code is quite approachable. Of course, don't show up in your gym attire, but there's no need to wear a suit and tie either.
In most cases, a simple evening outfit is fine, and some locations have flexible dress codes and guidelines. Nobu Miami for example has an outdoor bar area with televisions which reflects the nature of the city and its easy-going image. For men, a nice polo or button-up shirt with a pair of pants and nice shoes will be fine.
What to Know Before Going
Before you go to Nobu for the first time, there are a few important things to know. The most important thing to know is that the menu breaks down into two main concepts – classic dishes and local specialties. Classic dishes, as the name suggests, are dishes that have been offered at Nobu since the beginning and can be ordered at all Nobu's around the world. These dishes played a large role in helping shape Nobu to become the brand it is today. Famous classic dishes include the Miso-Marinated Black Cod, Rock Shrimp Tempura, Yellowtail Sashimi with Jalapeno, and King Crab Tempura. Nobu Now, which is the name of Nobu's local specialty dishes, is created by the host city in mind. Each Nobu location is given the freedom to experiment with local ingredients and flavors and create dishes that represent and celebrate the host destination while paying homage to Nobu's traditions.
As there's a lot more to discuss, we will continue in Part 2 of our Guide To Nobu Restaurants.