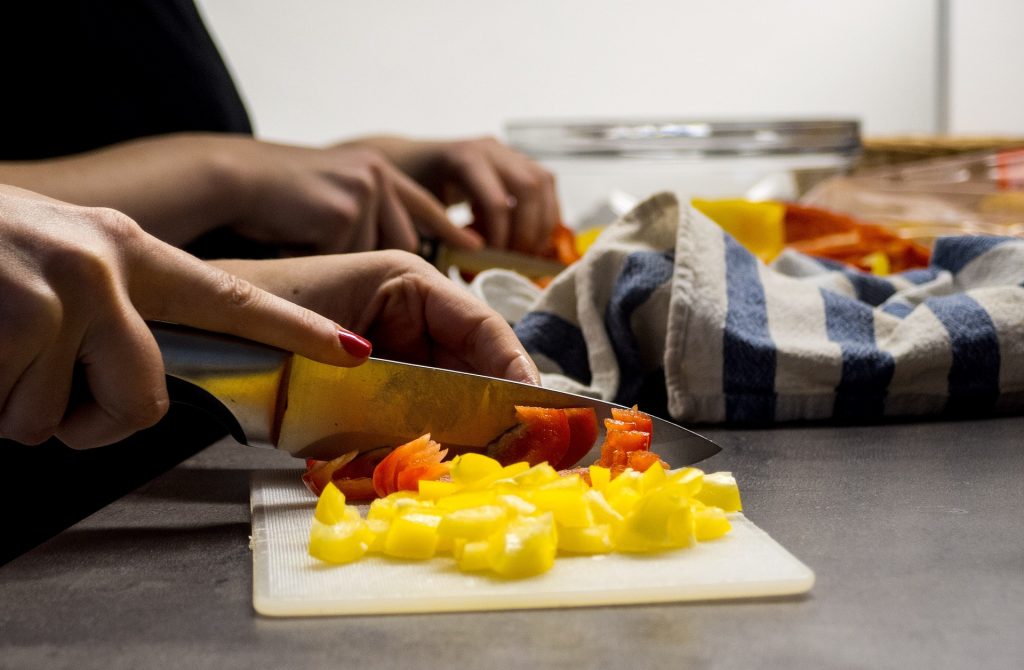 Shun Ken Onion Chef Knife Review
Japanese cuisine is among the world's most challenging, as it not only requires the techniques and mastery but also a great collection of equipment. As any professional chef would tell you, if you don't have the right tools, the quality of your work and the speed at which you work will suffer the consequences – so is the case with chef's knives: only the best will do for professional chefs or even amateur chefs who value the crafts. The question for them is therefore: is Shun Ken Onion Chef Knife the best chef knife available? Although chefs and knife users will definitely have different preferences, a review of the 'Shun Ken Onion Chef Knife' will help buyers make a decision.
Among the best kitchen knives around, the Shun Ken Onion Chef Knife seems to be a serious contender for the crown as the very finest out there. Certainly, there are a lot of things to love about the Shun Ken Onion Chef Knife and there's a good reason why it's getting so many positive reviews and ratings from customers globally. Although it might not fit into every chef's budget, it could be worthwhile to have a closer look into this knife to get to grip with its features and benefits to determine whether this might be the ideal chef's knife for you.
Shun Ken Onion Chef Knife Features and Specifications
It measures approximately 15″ x 1″ x 3″
It weighs approximately 1 pound
It has an ergonomic Ken Onion-designed handle
It is handcrafted in Japan
It is incredibly sharp with the strong VG-10 steel
It has a beautiful black Pakkawood handle that provides tension-free control
It has Damascus-style ripples on blade to help release food for clean, swift chopping and slicing
It needs to be washed by hand
It is available in 4 different sizes at the time of writing – 4 1/2″, 6″, 8″ and 10″
It has a lifetime warranty
Ken Onion's Signature Design
In contrast to rumors floating around, Ken Onion knives are certainly not named so to perform only the single job of chopping up onions. or solely responsible for cutting onions as its name implies. The knife actually carries Ken Onion, the designer's name, and, for those who don't know yet, Ken Onion is simply one of the most highly regarded customized knife designers on the planet, who has received far more knife design awards than any of the other single blade knife designer in the world. Together in his partnership with Kershaw, Ken Onion did more to evolve the pocket knife trade than any other knife designer in the world. Ken's customized knives can be located within many of the most esteemed private knife collections on the planet, but can also be found inside the pockets of his large number of admirers.
The strange thing is that Ken Onion is not a chef himself, and in fact, he has no previous culinary experiences. One would think that a knife designed for chefs would be designed by a chef who would be able to relate to their needs and requirements. However, Ken's lack of experience in the kitchen is actually seen as a plus, since he dealt with the requirements of chefs from a fresh new point of view without any preconceived ideas. What Ken has done, is to take what he has learned from knives in general and applied that to a kitchen knife, as the same principles which make any knife a great knife, would also apply to chef's knives.
This chef knife's design is then unmistakably a Ken Onion creation, since the attractive, stick-resistant knife blade is used in combination with Ken Onion's trademark ergonomic handle style and distinctive blade sweep, which can only be found with a Ken Onion knife.
What Makes the Shun Ken Onion Chef Knife Special?
This 10-inch Shun Ken Onion Chef Knife is especially hand-crafted in Japan from the exceptionally sharp and strong VG-10 steel. The attractive black Pakkawood (a hardwood-resin fusion) handle is designed to be truly ergonomic in order to offer tension-free handling and control to the knife, which will minimize fatigue throughout extended periods of slicing, chopping, and mincing. On the upturned blade, Damascus-style ripples are present, designed to form air pockets which will release food rapidly, providing for quick and clean slicing and chopping.
Most likely the sharpest knives that you can buy, Shun knives, which are manufactured by KAI (Kershaw Cutlery) in Japan, all incorporate a Shun knife edge, which is shaped to an acute 16-degree angle. This makes certain that the knife blade will not bend or waver, because of the hardness of the actual VG-10 steel core employed in its composition. The knife blade is designed to withstand rusting and preserve its razor edge for an appreciable period of time, assisted by its cladding of 32 coatings of high-carbon stainless steel, with 16 layers on each side of the blade.
How Does the Shun Ken Onion Chef Knife Handle?
Most users were quite impressed with extreme sharpness of the Shun Ken Onion Chef Knife, which enables it to slice through any kind of food with ease and which would be excellent for the uniformly thin slices of food as demanded by traditional Japanese cuisine. Other reports mention that the weight, the balance, as well as the shape of this knife are ideal for chopping as well as hefty slicing, and the good balance lessens fatigue, which is quite beneficial when chopping for long periods of time. It was also reported that the knife rocks far better in the hand than is the case with the classic chef's knife design. Due to its ergonomic design, the knife's handle feels quite comfortable and ensures that the user's hand is immediately placed in a good chopping position.