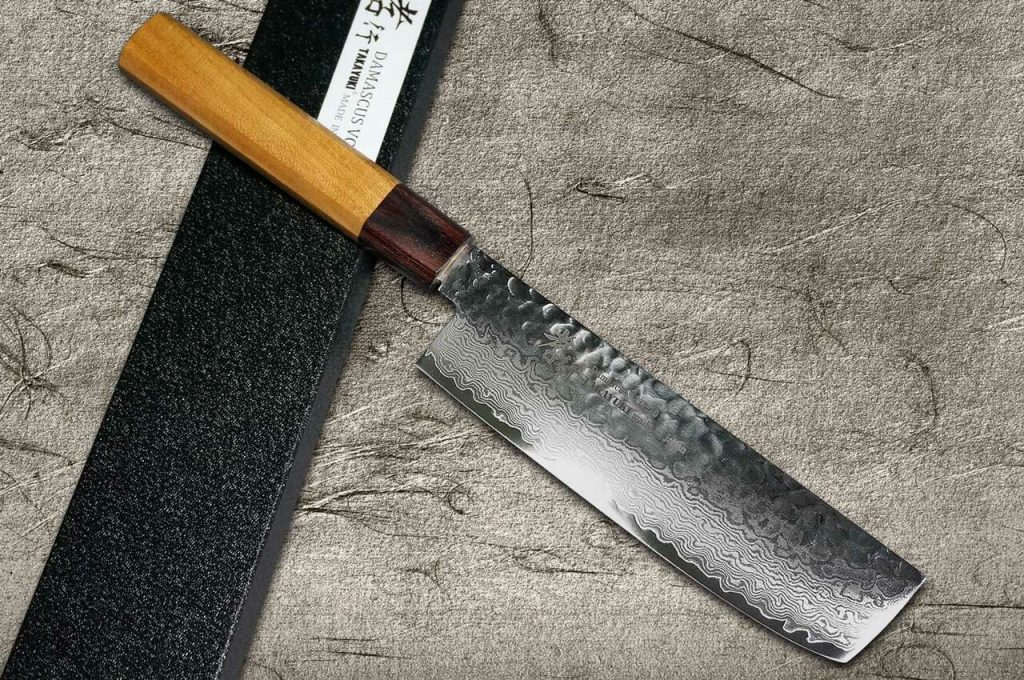 Sakai Takayuki's Top Knife Types Worth Having in The Kitchen
img by : https://www.hocho-knife.com/
If you're looking for a perfect knife to cut your onions or slice the fresh, caught-from-sea Sea bass to make sashimi tonight, then quit the hassle and browse through a selection of knife models by Sakai Takayuki and you won't put yourself in the mood for disappointment. Sakai Takayuki has always been, and still is, captivating the hearts of knife users and even blade collectors for decades. Its long history of over 600 years has made it a legendary knife brand every culinary expert knows of. Apart from its wonderful designs that capture the attention of knife collectors worldwide, its premium quality materials and hard steels used to forge finest knife models have made it a brand that stays strong at the top.
Sakai Takayuki offers users a wide variety of knife selections, series, and models that feature distinct materials, uses, and steel types. However, we will be looking at the top best Sakai Takayuki knife types worth having in the kitchen, to make the decision-making process better and easier for all starters out there.
Sakai Takayuki's Damascus Nakiri Knife
Among one of the best vegetable knives out there, Sakai Takayuki's Damascus Nakiri knife is indeed an excellent blade companion for users who are in the search for a suitable blade to chop veggies and cut through varying ingredients that has chlorophyll. Although there are a variety of Damascus Nakiri models, Sakai Takayuki's 33-layer Damascus hammered texture Nakiri knife is made using the ancient, Japanese traditional sword forging techniques worth noting. Definitely a great collection to the kitchen, this is also a perfect blade to cut onions!
Sakai Takayuki's Santoku Hammered Knife
Also a great addition to the kitchen full of culinary crafts, Sakai Takayuki's 33-layer Damascus Santoku knife aids users with its capability to perform a wide range of tasks, simple or challenging. This is a multi-purpose, general-use blade that helps professionals through difficult techniques and skills required to craft excellent, unique culinary art pieces like no other. Its narrow, slim blade body enables it to ideally cut through vegetables, fruits, and also meat. With perfect edge retention and rust resistance, this is also a great knife worth having in collection.
Sakai Takayuki's Gyuto Knife
As many users are well aware of, a Gyuto knife is also considered as a multi-purpose, general-purpose knife that performs all tasks well. Sakai Takayuki is famed and well-known for its great selections of Gyuto knives forged out of varying steel types as well as handle materials like Turquoise, Plywood, Magnolia, and so much more. Premium quality materials and extremely hard steels are used in the forging of these Gyuto blades, which is why users are so obsessed with Sakai Takayuki's Gyuto knives even more than other knife types available. Often forged to be extremely light weighted, Sakai's Gyuto knives are comfortable to grip onto and is indeed among the most well-balanced knives.
Wooden handles made out of the famed Magnolia wood or Mango wood are the best-selling ones as they're beautifully crafted and are simple to look after. Often made out of the 45-layer Damascus steel, a fine finish is made as this Gyuto knife is being forged with dedication. Sakai Takayuki's Gyuto knives equip outstanding performance, efficiency, durability, edge retention, and beautiful designs – which is why most users need, and will definitely find a Gyuto knife required in a collection of knives in the kitchen.
As Sakai Takayuki is among Japan's top-tier knife brands, most knife types and models are limited in stock. Their strong dedication and the ongoing passion to create handicrafts like these further pushes Sakai Takayuki to the top.